Villa Bianca and its hosts
If you are looking for relaxing and enjoyable place away from the city noise, this is the place where you will be able to have a perfect vacation and completely relax while the friendly hosts will make you feel at home!
Crljenjak family will give you a warm welcome and an introduction to the Villa Bianca estate. Spouse Ivica and Dajana, longtime tourist professionals, have plenty of experience in hospitality.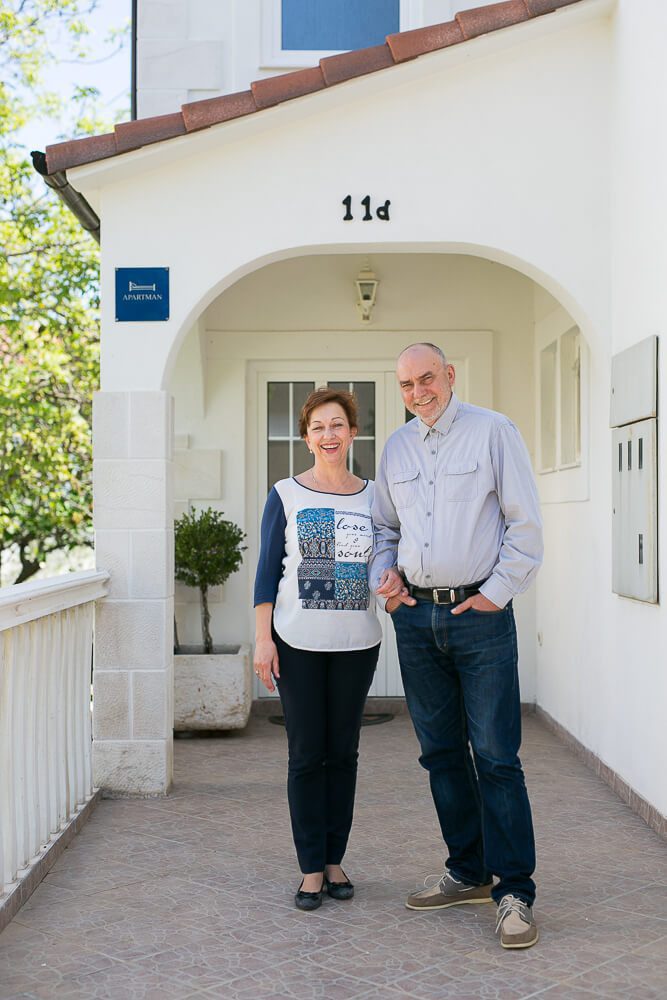 Your friendly host and owner of Villa Bianca, Ivica, is a true "Vodičanin" and also a huge hunting enthusiast and a lover of so-called Latin sail. Most of his free time, he spends at the sea in his "gajeta" boat. However, as the popular song says - praise the sea, stick to the coast!, Ivica also works hard on his land. Just like his ancestors, he is also involved in agriculture, especially with olives and Maraska cherry. His extra virgin olive oil is a gold medal winner, and you can see that for yourself once you try it in person! Besides that, you can also buy the oil and carry it home as a souvenir. Let your tastes be bathed in first class quality oil!
Your future oasis is fully decorated in bright colours, with comfortable furniture, a fully equipped kitchen and a private bathroom with shower.
Crljenak family
Crljenak surname originally comes from the Šibenik area, however, it has its own specificity. Crljenak is actually an old native Croatian variety of grape. The importance of this variety comes from the fact that Plavac Mali, Italian Primitivo and American Zinfandel wine come from its roots.
Where is Villa Bianca
Villa Bianca is situated only 400 meters from the center of Vodice and just 800 meters from the nearest beach on the Adriatic sea. The nearest supermarket is 100 meters away and a restaurant can be reached within 400 meters, while the bus stop is 400 meters away. Thus, all essential facilities are very close by which can be really handy.
Book your stay